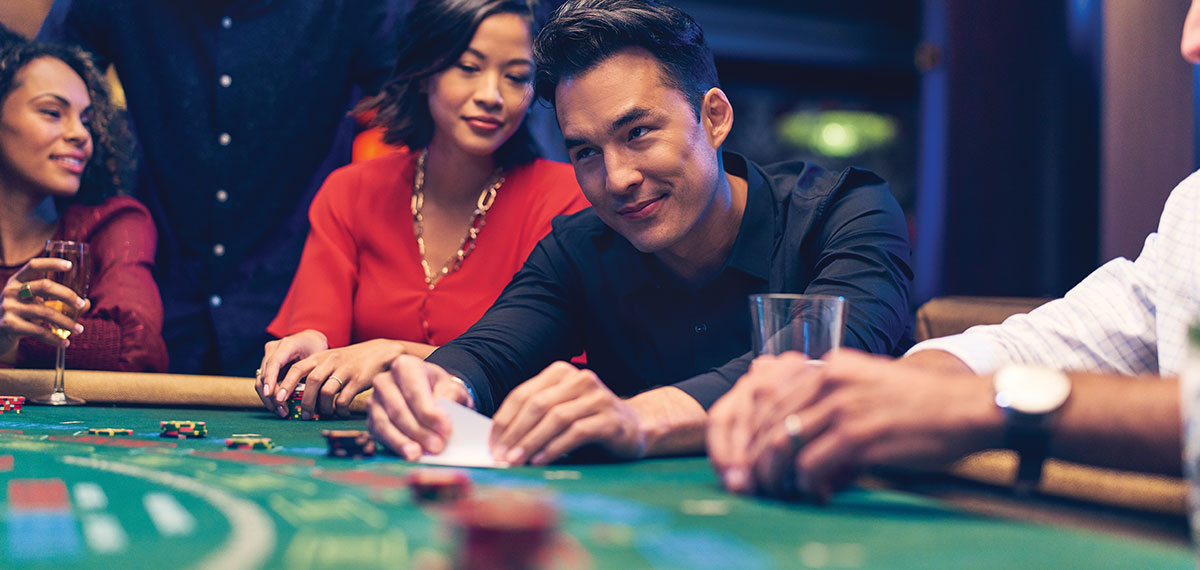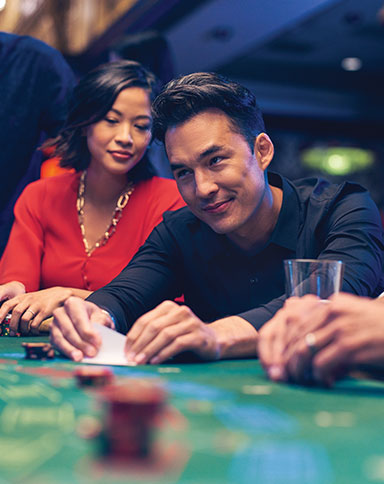 Baccarat
Mini Baccarat
Bet on the player hand or the banker hand being closest to 9, and you could be a winner! Or bet on a tie, which pays 8 to 1. You can even make a Dragon bet, betting that the values of the two hands have a difference of at least four.

Midi Baccarat
Looking for something a little different? Get all the fun and excitement with getting to touch the cards in midi baccarat! Each Midi Baccarat table will be limited to 18 players. Nine seated players and nine standing (Back Bettors). Back bettors must hand their bets to the seated player or place on the table, and have the seated player place in the betting circle. The seated player will place the back bettor´s wager next to theirs in the betting circle. The combined bets for each circle must meet the table minimum, and shall not exceed the table maximum.
Dragon Bonus on Mini Baccarat is a proprietary game and trademark used under license from SHFL Entertainment, Inc.
This page links to a PDF (Adobe Acrobat's Portable Document Format). Download Adobe® Acrobat® Reader® DC to read and access this document with enhanced features.