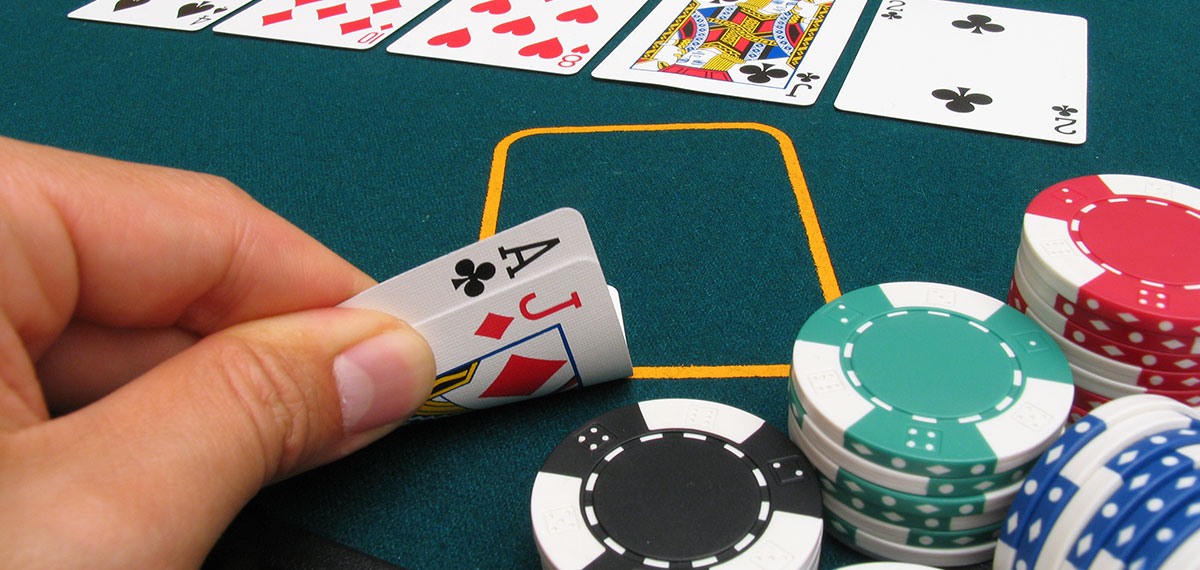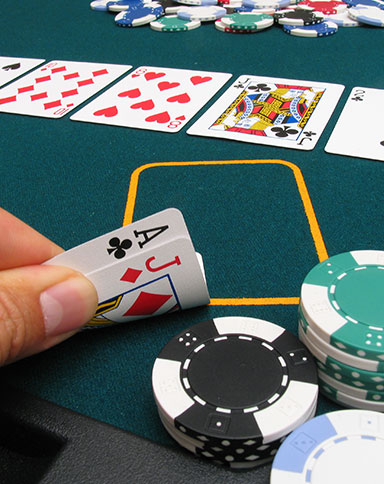 Ultimate Texas Hold 'Em
If you enjoy heads-up play against the dealer and the opportunity to make bonus bets, Ultimate Texas Hold 'Em is the poker game for you. The game begins with players making equal bets in the Ante and Blind circles. They also can make an additional side bet. Players then get two cards. They have the option of either checking or betting three to four times their ante. When the dealer reveals the three- card flop, players have another chance to bet. Finally, the dealer reveals the two community cards, and players either fold or make a bet that's one-time their ante. You win if your hand beats the dealer's, and you win more money depending on your bets and your hand. Note that the dealer must make a minimum hand, or the ante is returned.
Ultimate Texas Hold'Em is a proprietary game and trademark used under license from SHFL Entertainment, Inc.
This page links to a PDF (Adobe Acrobat's Portable Document Format). Download Adobe® Acrobat® Reader® DC to read and access this document with enhanced features.